Julia Murai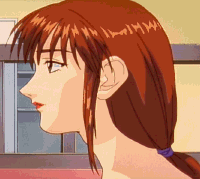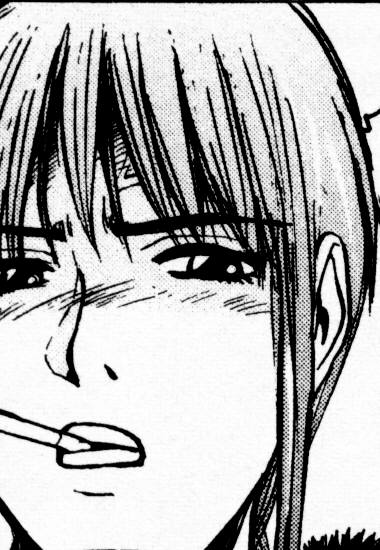 First appearance: Anime>Volume 2-Lesson 7, Manga>Volume 3-Lesson 19.
Age: According to the manga, she's 27, and had Kunio when she was about 15 or so.
Mother of one Kunio Murai, and had him at a very young age. Julia didn't even know she was pregnant with him until six months had passed. Earned her parents wrath when she was determined to have him. After her parents cut all ties, she came to Tokyo to raise him, and to find work. Now she's a construction worker, who often times doesn't wear a bra, while wearing very tight, restricting clothing. Murai is very protective of his mother... determined to not let creepy guys hit on her and is willing to beat up on anyone who looks at her funny (i.e. his own friends Kusano and Fujiyoshi) and tries to make the moves on her(especially including one teacher Onizuka who really likes her). Some people may also think that Kunio has a 'Oedipus Complex,' where he has the hots for his own mother. It's all how you want to interpret, so I'm not saying that this is entirely right or entirely wrong. Onizuka and Julia first met under the not-so-good conditions. In the anime, they first met AFTER the Yoshikawa~Uehara~PTA incident, during the moment in the school year where teachers usually conducted home schooled visits. Onizuka decided to meet Mrs. Murai after getting some info from Kikuchi and Yoshikawa. In the manga, they first met BEFORE the Yoshikawa~Uehara~PTA incident. Kunio had done something bad to Onizuka at the arcade and the chase coincidentally led to Julia. In both versions, Onizuka got a kick to the crotch as a misunderstanding. And then they started to get friendly.
Mrs. Murai gets a bit more 'airtime' in the anime version than the manga version. After the 'potential wedding event,' she sort of 'disappears' from the series... [The extra 'airtime' being: In the anime, she made an appearance during the Fujita/Kujirakawa event, as there was NOTHING like that in the similiar Fukada/Kujirakawa/Fukada event in the manga.]
Mrs. Murai's first name can vary. In Animerica Volume 11, No 2, it has her name listed as 'Juria,' and several fansites list it as 'Juria' as well. I believe the credits of the DVDs (US release), along with the manga (US release) has it as 'Julia.' Then again, 'Juria' sounds like 'Julia' in a sense... Keep in mind that there is no 'L' in the Japanese language... which is why sometimes 'English' in Japan is referred to as 'Engrish,' as this accounts for 'Juria' in the Japanese version.
Click here to go back to the 'front' (top) of this room (page).