Hello there and welcome! You've come to the gates of "Holy Forest Academy." This fansite shares the name of the school where the Japanese anime and manga series "Great Teacher Onizuka" is set.
At first glance, Holy Forest Academy may look like your typical Japanese High School. Like so many other Japanese Anime series before have proven, the school is more than just a place of learning. So many things can happen there... making life very interesting. Tohru Fujisawa brings to us a tale of one such school in Japan... in the form of a printed manga, live-action television drama, and an animated cartoon.
The series takes place approximately in 1997 or 1998 [the manga version was first published in 1997], in Tokyo Japan. What could happen when a man decides to change the way he lives his life? In this series, we explore one Eikichi Onizuka, as he sets out on a path to become a teacher-though not just any teacher, but a GREAT one. With some rather unique and questionable aspects/tactics, he brings to Holy Forest Academy something that the school may just as well need. If you thought your school was boring/exciting, then just you wait... There will be much to tell and learn about! Perhaps a lesson can be learned by the end!
Eikichi Onizuka's first appearance was not in "Great Teacher Onizuka." There are prequels that are known as "Bad Company" and "Shonan Junai Gumi," where Onizuka's life BEFORE Holy Forest Academy was revealed and told. Whether or not the Americans will ever get to see this after the last volume of the "GTO" manga gets released in the US in 2005 remains a mystery.
"Great Teacher Onizuka" comes to America via Tokyopop (who brings up such other anime and/or manga series/releases such as "Initial D," "Cowboy Bebop," and "Gundam Wing." ) They (Tokyopop) recommend Great Teacher Onizuka for teens over 16. The anime and manga does have some content (like language and adult/mature type situations) that is inappropriate for anyone younger than that.



This fansite is relatively safe to navigate through. It is heavy in story spoiling information in some parts (which are clearly labeled). Those are the parts of the site you want to avoid if you don't want to get spoiled.
**Please note that Volume 20 of the manga came with this warning: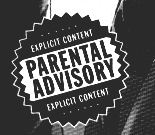 Although this fansite does mention a few aspects of Volume 20, the specific details/mentions of the events/items that led to this advisory is NOT discussed/mentioned. While (at the same time) keeping the majority of the site 'spoiler-free,' I opted to keep the fansite at an acceptable/appropriate level for the visitors passing through the school.

For returning visitors, please be aware that the school (fansite) has been remodeled recently. Certain things have been moved around while there is new things to be found.

Do you still want to come inside the school? Holy Forest Academy welcomes all those who want to immerse themselves in the "Great Teacher Onizuka" atmosphere. You won't find a better fan-run site anywhere else. If you want to enter, click on the picture of the school above. By clicking on the picture, you'll be able to access the different rooms and sections that the school/fansite has to offer.
For site updates, go inside the school first (by clicking on the picture of the school above), then visit the A.V. Room (updates page).