BASIC INFORMATION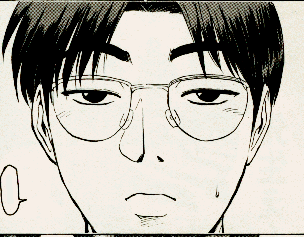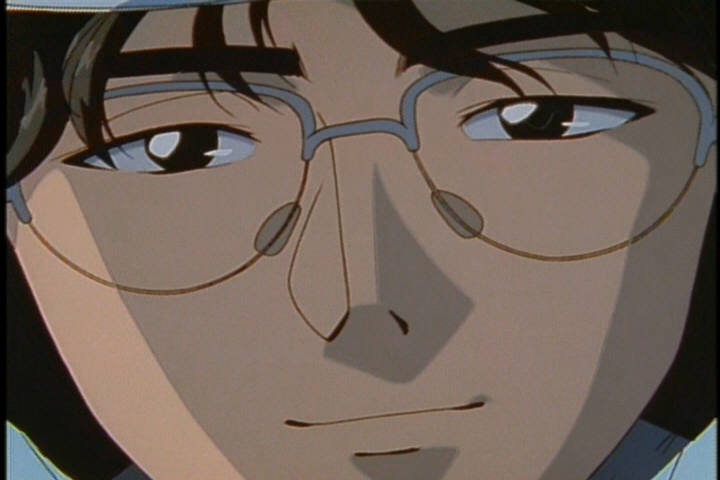 Name pronunciation (consulted dictionary~best fit): " yo-she-too ki-koo-che"
First appearance:
Brief Appearance before the First: Manga>Volume 3-Lesson 16 (taking pictures of Onizuka during the first homeroom session-only a mouth shot, and at his room-at the computer-in the darkness-back shot),
Anime>Volume 1-Lesson 3 (taking pictures of Onizuka, we only get a mouth shot of Kikuchi)
OFFICIAL First Apperance: Manga>Volume 3-Lesson 17, Anime>Volume 1-Lesson 4
GTO Manga Cover Appearances:
United States/Tokyopop release: Volume 16 (front cover, with Mayu Wakui), Volume 8 (back cover, w/ Onizuka, Kanzaki, Fujiyoshi, and Murai), Volume 17 (back cover, w/ Wakui, Kusano, and Murai)
Japanese version release: Volume 16 (front cover, with Wakui), Volume 18 (front cover, with Onizuka, Fuyutsuki, and the other main students of Class 3-4),
Conversion to 'Onizuka-ism': Manga>Volume 3-Lesson 17, Anime>Volume 1-Lesson 4
(per my interpretation) His rank in 'Onizuka-ism' would be Commander... see below of his 'accomplishments.'
IQ: Around 180 (In the drama/live-action version [Episode 2], it was said that his IQ was higher that Teshigawara's)
His score on the Togaku Test (Manga Volume 7-Lesson 51, Anime Volume-Lesson 15) : 492 (out of 500), though he purposely missed getting a perfect score for Onizuka's sake. If it weren't for that, he could have easily aced it.
Chat room screen name (English Manga Volume 7-Lesson 52; Volume 13-Lesson 101): Kikujiro (or Kikujirou)
Preferred computer @ home (Manga): Macintosh. If you don't believe me, check out page 41 in Volume 7 of the Manga. He wouldn't be reading "MacUser" magazine unless...
Preferred laptop computer (Anime-wise): PC... with Windows Operating System.
Volume 9-Lesson 38 & Volume 10-Lesson 43: specifically it's a Sony VAIO
Preferred laptop computer (Manga-wise): Macintosh
Memorable (per opinion) quotes said BY Kikuchi or relating TO Kikuchi:
+"You idiot, life is not that easy."
-English subtitled version Anime Volume 1, Lesson 4
>>A lesson in life.
+"Don't be ridiculous. I think five evil steps ahead."
-English dubbed version Anime Volume 1, Lesson 4
>>A look into Kikuchi's methods...
+"Besides, history is full of rebels compromising a few rules for the sake of the greater good."
-English version Manga Volume 7, Lesson 65
>>True statement? Yeah it is...
+"Just Watch. It doesn't pay to mess with Kikuchi and me."
-said by Urumi Kanzaki, describing herself and Kikuchi, English version Manga Volume 10, Lesson 81
>>Backing up the truth that Kikuchi (and Kanzaki) is (are) very extremely talented... and 'deadly' if need be.
+
Love interest:
That's a very good question. Kikuchi's romantic and/or sexual preference is actually hard to pinpoint... I'm not saying anything is definite; because the current evidence is pointing at both sides. (The fansite owner is a person who's open minded.) Take a look at the info found below...


a)>>Kikuchi swings both ways????
"Even Kikuchi digs her, and he doesn't even like girls. It's like she stepped out of a movie. Wow! Fukada!"
(said by EITHER Fujiyoshi or Kusano; Manga Volume 9-Lesson 73)
The statement is dependant on how you interpret the phrase 'he doesn't even like girls.' Kikuchi is old enough and certainly smart enough to know what he wants in life (meaning he has an understanding of his sexual preferences). Perhaps he doesn't like girls (romantically/sexually) at all, or maybe he just doesn't have interest (romantically/sexually) in girls at this moment in his life. With this statement, Aoi Fukada must be special enough in some way to have Kikuchi's interest... though never exactly mentioned. The two are rather smart... perhaps he like her intellectually and for no other reason... Kikuchi doesn't hate girls altogether in the literal sense (he does help/hang out with Tomoko and Kanzaki), but he also doesn't have to hate girls in order to love members of the same sex.
This statement in the English version is pretty strong... meaning that it's hinting on so much.

Maybe you're wondering: But Kikuchi did all those composites... so he has to be... gay/straight...
-Composite 1 of 'Onizuka on the wooden horse': There is a woman in the background of the picture... but you can't use that alone to make a case. But it took some skills/guts to have stuff coming out of Onizuka's butt...
-Composite 2 of 'Onizuka and Uchiyamada together, holding while nude': Again, it took SOMETHING to even have create such a realistic (although exaggerated) picture like that.
-Composite 3 of 'Onizuka coming out of the house of ill-repute': Anyone could do something like that without any regard to his/her preferences.
-Onizuka's requested female composites: He was getting paid to do them... so he's did that because of the $ ALONE, OR because he does like the women...
-Onizuka's composite of Aoi Fukada (Manga Volume 9-Lesson 74): Kikuchi did most of the work, but with Onizuka's input and help. Here it sounds like Kikuchi doing 'something' to enhance the 'fantasy' because he 'digs her' perhaps...
The composites alone can't determine it alone (they may SEEM single sided, but you have to imagine the possibilites). You have to have more facts to go with.


b)>>Kikuchi and Kanzaki
-It's safe to say that he and Kanzaki are really good friends... and it's clearly evident. This is the more likely pairing in Great Teacher Onizuka.
-They certainly share a common interest: The economy (Volume 8-Lesson 68 and Volume 9-Lesson 77). Murai gets angry at them because they don't act their own age/like normal high school students. They both know each other (somewhat well) since they've been in the same class (through the years) for a while.
-They do 'hang out' with one another at times. The two were on the same team competiting for the 10,000 yen and they both talked afterwards (Manga Volume 9-Lesson 76)-with Kikuchi making a comment about Kanzaki's smile. Then again, Kanzaki and Kikuchi being on the same team doesn't neccesarily mean much as well.
-Most of the time they think or do things on the same wavelength... but of course Kanzaki is a bit more extreme.
-But all of these things alone doesn't completely validate the possibility of the two ever being romantically involved.


c)>>Kikuchi and Yoshikawa
Someone emailed me (and talked about) about the possibility of such a pairing... and it's possible... though you'd have to ignore the completely obvious and evident Yoshikawa/Uehara romance that starts up in Volume 13 (manga)/Volumes 9 and 10 (anime) and continues on again in an later volume of the manga (22). Kikuchi is the second person to become friends with Yoshikawa in the series... helping Yoshikawa out on several occasions. Remember one such incident was when Kikuchi helped out Onizuka out when the dear teacher's job was on the line after the Uehara incident. Throughout the manga (before the ACTUAL trip to Okinawa), Yoshikawa spent some time assisting Kikuchi (such as building stuff or getting supplies).
Someone once said that those who are similar tend to come together. Kikuchi and Yoshikawa are such... both are somewhat quiet and they have a strong concentration with some electronic (Kikuchi-computers and Yoshikawa-videogames)

Yoshikawa's hand in on Kikuchi's shoulder (Volume 12-Lesson 95 title page)
>>a) It's just a picture... there's NOTHING more to it. Anyone and anyone could hold hands/put them anywhere. Enough said.
>>b) Some's close to someone... Enough said.


d)>>Kikuchi and Mayu Wakui
They have been long time friends... and often times if you know a person for a long time, you can really know so much about said person. Time does allow for any feelings to develop. There is, however, no current evidence to support a Kikuchi/Mayu pairing, but there isn't any against it either.
Kikuchi went to Wakui (Manga Volume 21) during his time of need after a run-in with Ai Tokiwa. Meanwhile, Wakui's need to inflict revenge was helped along thanks to Kikuchi's introduction to Ichiro Okinoshima-Tomoko's manager (Manga Volume 21). Best friends do things for each other... and Kikuchi knew what Wakui was going through...


e)>>Kikuchi and Ai Tokiwa

After Tokiwa gets settled in her not-quite-peaceful first day at Holy Forest, she immediately gets to work... including charming Kikuchi. She tosses him her panties (Manga Volume 20-Lesson 164)... though it was a set up to embrass him in front of the entire class.

>>Kikuchi's reactions to the panty is an OBVIOUS sign that he's straight. Was he really bothered by it even though it was actually a joke?
>>He didn't want her to put the panties back on in front of her? Is he being a gentlemen or is that a turn on?
>>Just after Onizuka forced him and Tokiwa to kiss (Manga Volume 22-Lesson 173), it looked like the two didn't enjoy the kiss.
>>But a few panels later, Kikuchi and Tokiwa were blushing... as if the kiss really wasn't even that bad.
>>But a few more panels later, Kikuchi and Tokiwa didn't want Onizuka spreading the news that they kissed.

Not a strong coupling possiblity... considering the only thing that they had in common was the karate/martial arts skills.


Strong qualities/characteristics:
+Knows karate. This might come in handy later on...
(mentioned in Manga Volume 3-Lesson 21; demonstrated in Manga Volume 14-Lesson 111, and again in Manga Volumes 21 & 22)
>>Complete opposite: Not very strong/No Karate Knowledge (Drama/Live-Action Version Episode 2)
+Anything involving the computer-whether it be Photo manipulation/restoration
(Manga Volume 3-Lessons 16-17,21/Anime Volume 1-Lesson 4,Volume 2-Lesson 5, Manga Volume 9-Lesson 74, in a way: Anime Volume 7-Lesson 30/Manga Volume 10-Lesson 81) or hacking into sensitive areas/documents (Anime Volume 5-Lesson 23, Anime Volume 10-Lesson 43, Manga Volume 17-Lessons 139 & 140, Drama Episode 10)
+Audio Manipulation (Manga Volume 4-Lesson 24/ Anime Volume 2-Lesson 6)
+speaking foreign languages>Strong: Mandarian, Thai, English (Drama/Live-Action Version Episode 2) Weak: French
+videogames (Playstation)>>Videogame expertise is very evident in the (Drama/Live-Action Version Episode 2)
+Constructing useful devices such as a wig with SPECIAL OPTIONS (I don't know... think... um... Bond?)
(speaker: Manga Volume 6-Lesson 45, magnet: Anime Volume 7-Lesson 31/Manga Volume 10-Lesson 84),
+Keeping calm and cool under certain situations (see below for more details)
+One of the more CONSISTENTLY dressed (main) students of Class 3-4 (noticeable at certain points) during school hours... meaning that he wears BOTH a suit/school jacket and tie.

Bad qualities/characteristics:

After all, you can't have a perfect character. There has to be some flaws somewhere...

+
+smokes on occasion (MANGA VERSION ONLY!!!) Let's hope the karate skillz aren't affected as a result.

Note the site author DOES NOT ENDORSE the use of cigarettes.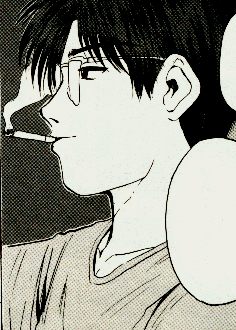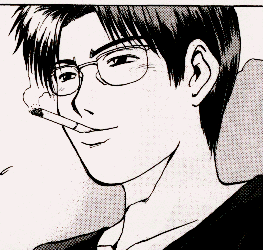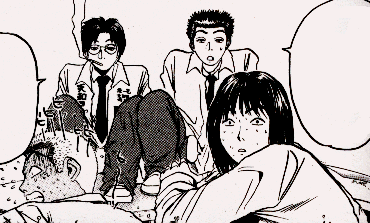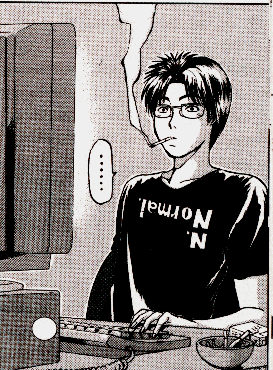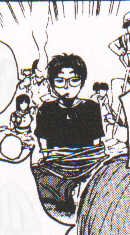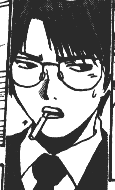 Note the site author DOES NOT ENDORSE the use of cigarettes.
His home: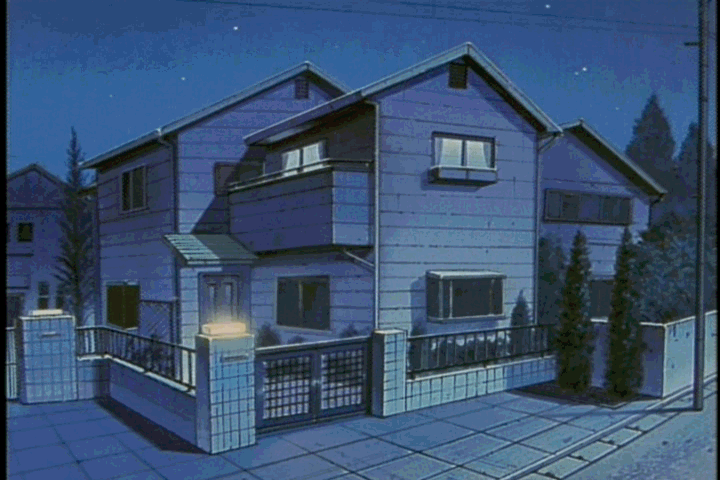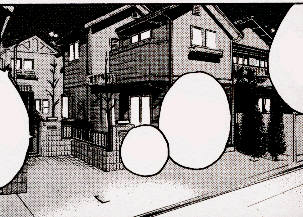 His bedroom: